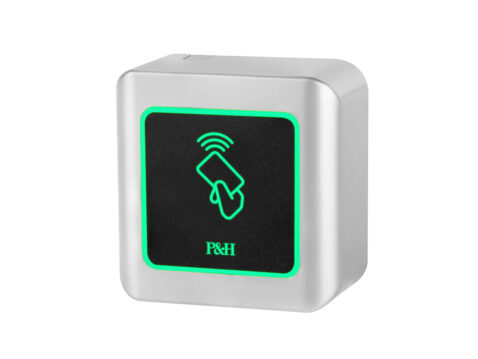 IP68 & IK10 Mifare illuminated reader
buzzer inside
3-meter UL1007 AWG26
6 copper cores shield cable
DC12-24V
SMA-S003 reader
SMA-S003 reader is a small, beautiful and smart MIFARE® card reader with Wiegand 34bit output, sound and illuminated backlight.
IP68 water resistant and IK10 impact resistant are suitable for indoor and outdoor mounting.
A handy knock-out ports for cable duct from center/up/bottom direction for easy wiring
OEM symbol and logo is available.
SMA-S003 reader (with 3-meter UL1007 AWG26, 6 copper cores shield cable)
Illuminated reader with buzzer
Mifare Reader
Wiegand output: 34bit
Working Current: 80mA
Operating Temp: -20℃~60℃
6 core solid cable: 3 meter long
Materials: PC, impact resistant
Color: pearl silver outdoor painting(standard)
or RAL7016 BLACK (optional)
IP Rate: IP68
IK Rate: IK10
Easy Installation & friendly wiring
1 open hole on the back + 2 blind holes at the top/bottom
OEM logo/symbol PVC sticker available
Size: 58*58*29.5mm